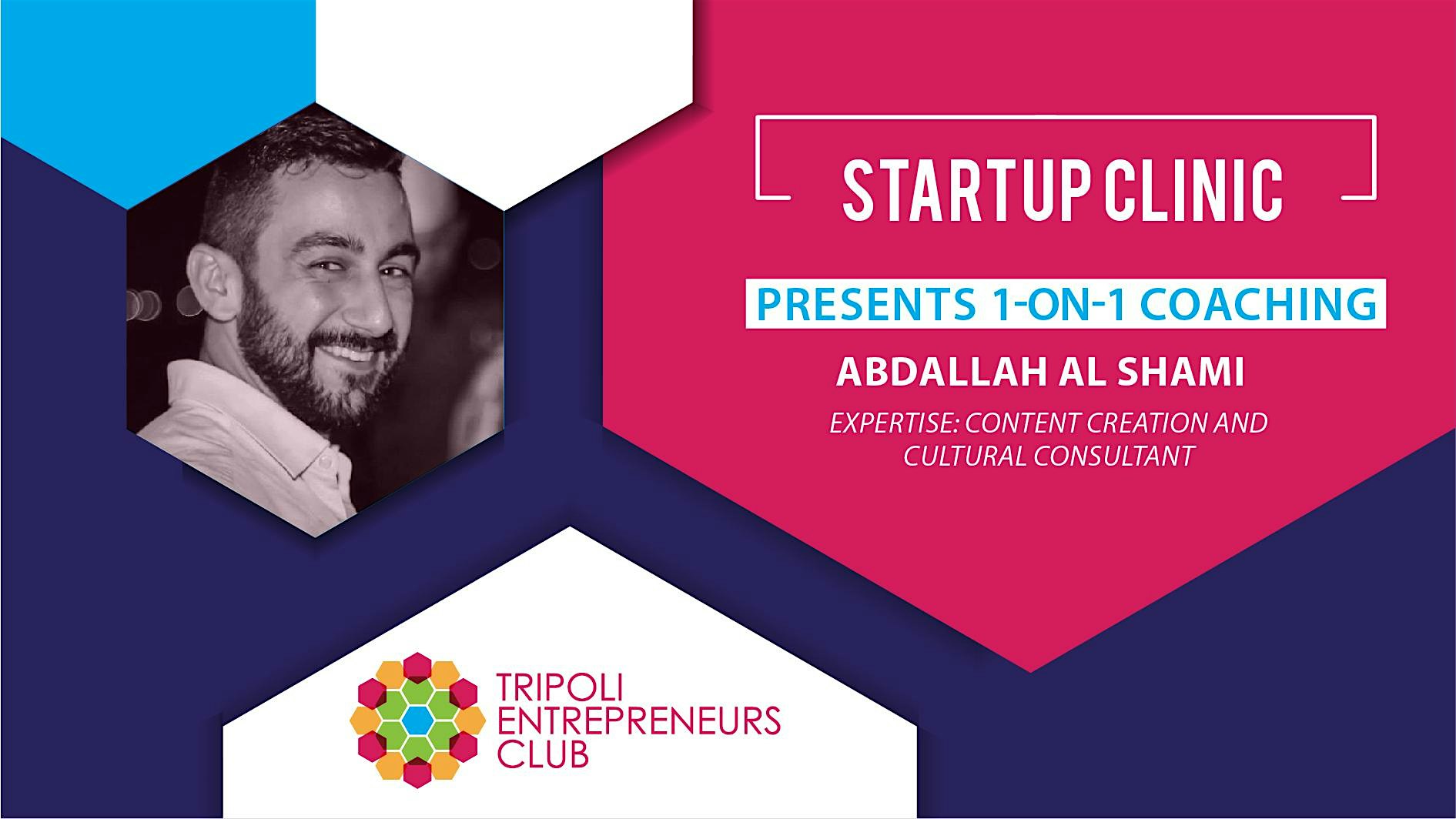 About the Event:
A one on one consultation session with content creation and cultural expert Abdullah Al Shami.
You will learn how to develop and fine-tune your Startup's strategy and create culturally relevant content.
About the mentor:
Job postings include global advertising agencies, Young & Rubicam and Wunderman, luxury and lifestyle publication, Jumeirah Beach Magazine and Abu Dhabi's first bilingual culture, art, and design publication, Shawati' Magazine, of which he still serves as Editor-at-Large
Currently, Abdallah is the Managing Partner at MAD Solutions, the Arab world's first fully-integrated film studio, dedicated to the production, promotion, and distribution of Arab films in the Arab world and beyond. He's also the founder of iluminismo Ltd., content creation and cultural expertise studio.
More recently, Abdallah is working with Empty, a Spanish firm, on the content research and creation for a Dubai-based museum.
Who is eligible?
Individuals who have a start-up in the creative and cultural industries and are seeking guidance in fine-tuning their strategies.
Please note that you are free to choose between an online and a face-to-face consultation session.
Unfortunately, all the slots have been filled. To book a spot on the waiting list, contact us on  fsabsabi@tripolientrepreneurs.org